While there are many methods for gaining access to your Windows machine if you have forgotten your password, using a "Password Reset Disk" is by far the quickest. If you are afraid that you will forget your PC's password, we suggest that you make a password reset disc right away.
As compared to other password reset methods (such as security questions), a password reset disc is both simpler to build and much more reliable. We'll cover pretty much everything you need to know about making and using a password reset disc on a Windows machine in this guide.
What exactly is a Password Reset Disk?
Consider a password reset disc to be a master key that can be used to re-enter your computer's password if you lose it. It is not, technically, a physical disc. It's just a recovery file that Windows encrypts and stores on an external storage device (USB flash drive or SD card). When plugged into your device, you can quickly generate a new password from the login screen.
How to Make a Password Recovery Disk
Using the Control Panel's "Forgotten Password Wizard," you can build a password reset disc. To complete the task, follow the steps outlined below.
In the Windows search bar, type "control panel" and then press Control Panel.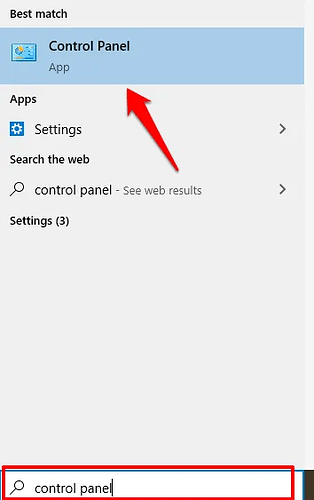 Set the View by option to Large icons and click User Accounts.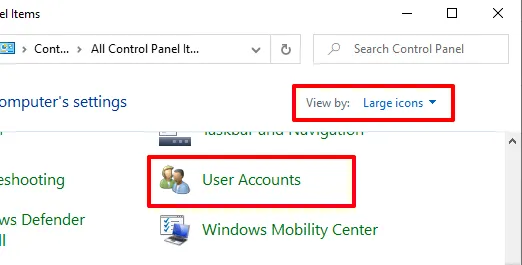 On the right pane of the User Accounts window, click Create a password reset disk.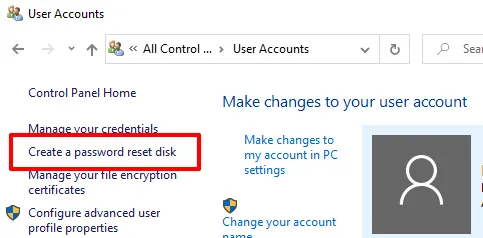 That'll launch the Forgotten Password Wizard, the built-in recovery tool that lets you create a password reset disk in Windows 10. Insert the USB flash drive into your computer and click Next.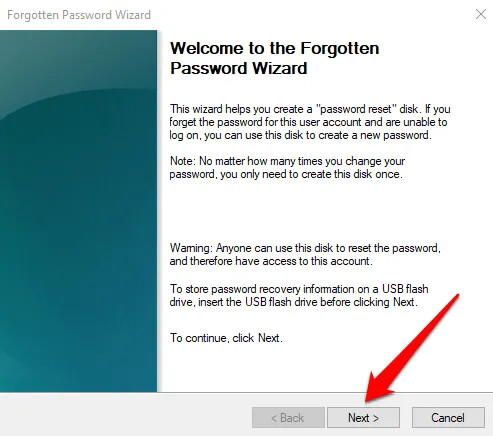 If you have multiple USB drives connected to your computer, select your preferred drive from the drop-down list and click Next to proceed.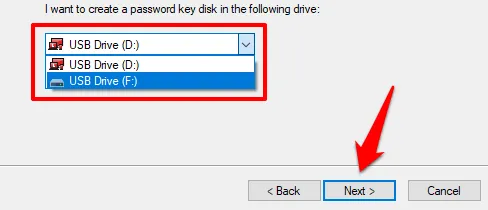 Enter the current account password in the provided box and click Next to proceed. Leave the box empty if the account isn't password-protected.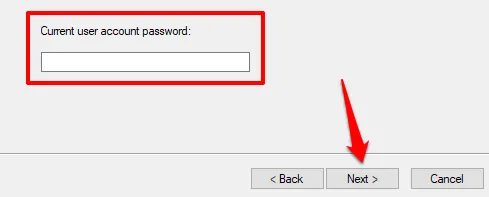 Wait for the Forgotten Password Wizard to create the reset disk and click Next when the progress bar hits 100%.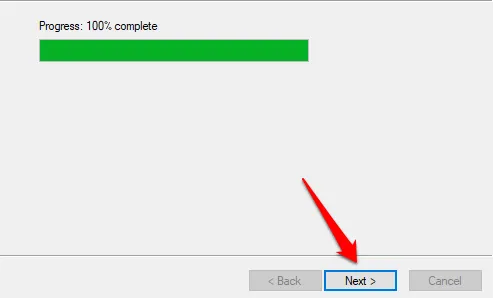 Click Finish to close the wizard.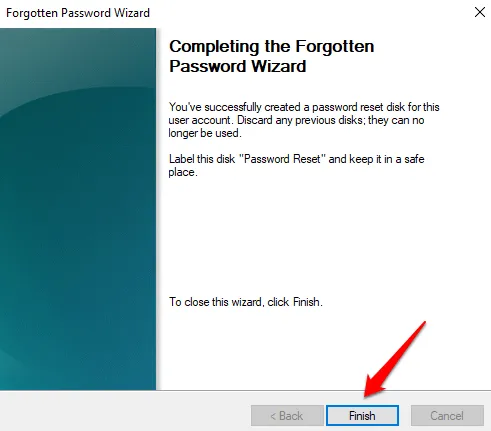 You'll be asked to name the disc "Password Reset," but we don't suggest it. If the hard drive falls into the wrong hands, the holder will be able to guess what the disc will be used for.
Simply store the disc in a secure location and do not use it for anything else. If you want to mark the disc, use a cryptic label; use a code, name, or pseudo-label that only you understand.
When you open the flash drive in File Explorer, you should see a password backup file dubbed userkey.psw.

This is confirmation that Windows has recognised the USB drive as your account's password reset disc.
If you uninstall the file or format the flash drive, you will be unable to use it to reset your password.
How to Use a Password Reset Disk
If you are unable to access your device because you have forgotten your password, pull out your password reset disc, insert it into your computer, and follow the steps below.
Click Reset password below the password dialog box.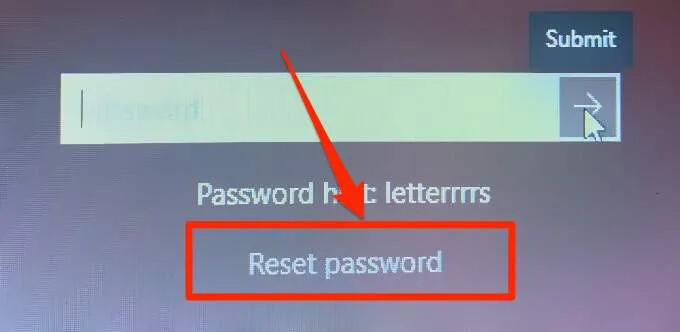 Note: If the Reset password option does not appear on the login screen, click the Submit button or press Enter. When you are asked to log in again, the choice should now appear on the computer.
Select the password key disk from the drop-down list and click Next.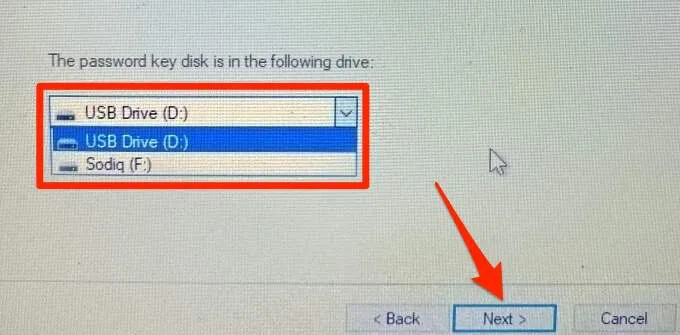 The Password Reset Wizard will prompt you to create a new password. Type the new password, re-enter the password in the confirmation box, and add a password hint—if you wish. Click Next to proceed**.**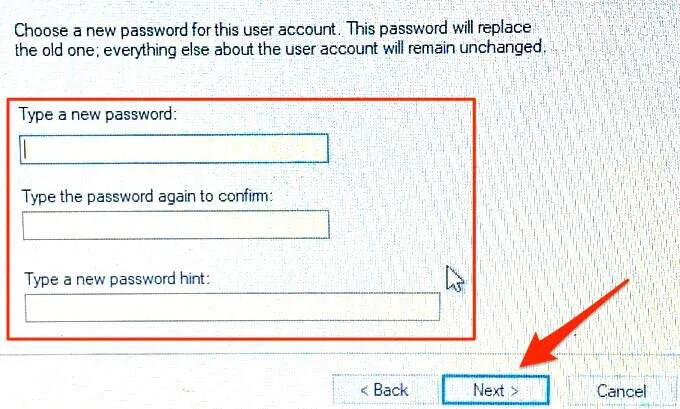 The new password would take the place of the old one that you couldn't recall. It's worth noting that you can continue without generating a new password. Simply leave the spaces blank and press the Next button. The Password Reset Wizard will uninstall the old password, enabling you to enter your device without a password.
To exit the wizard, click Finish. This will take you to the login page, where you can sign in with your newly created password.
Windows 10 Password Reset Disk: Additional Information
Creating and using a password reset disc on a Windows 10 PC is a simple operation. However, there are several significant caveats that should be listed. In the following segment, we go through the function in greater detail.
What If You Misplace the USB Flash Drive?
On a new USB drive, you can make a backup password reset disc. As a result, Windows no longer recognises the old or absent drive as your password reset disc. Log in to your account and proceed with the measures outlined above to build a new reset disc. During the procedure, the "Forgotten Password Wizard" will alert you that creating a new password reset disc will make the old one inoperable. To continue, click Yes.

If you change your password, do you need to create a new password disc?
Certainly not. A password reset disc is indestructible. No matter how many times you change your password, it can be used to open or reset your device several times. If you lose or format the USB drive, you will just need to restore the reset disc.
Password Reset Disks are only useful for local accounts.
If you sign in to your device with a Microsoft account, you cannot use a password reset disc. The functionality is only available for password-protected local accounts. Have you forgotten your Microsoft account password? To reset your password, go to Microsoft's account recovery page.
There is only one password reset disc per account.
A password reset disc can only be used to unlock the account for which it was made. If you have several accounts on your computer, you will need to make separate password reset discs for each one.
You can use the same USB drive to build password reset discs for other local accounts on your PC, as long as the password backup files for the accounts are present on the disc.
Can a Password Reset Disk be used on any computer?
A password reset disc can only be used to unlock/reset the device that it was designed for. That is, a password reset disc created on Computer A cannot be used to unlock Computer B. Except that you made the password reset disc for both devices on the same storage disc.
Never Lose Access to Your Computer
Even if you don't think you'll ever lose your password, you should make a password reset disc now. It's still useful to have a master key on hand. Anyone who has access to the USB drive containing your password reset disc will lock you out of your device. As a result, make certain that the drive is safe and out of control of others.